on
What if we told you that a compromised website has the ability to hack your home router?
Yesterday we were notified that a popular newspaper in Brazil (politica.estadao.com.br) was hacked and loading several iFrames. These iFrames were trying to change the DNS configuration on the victim's DSL router by Brute Forcing the admin credentials.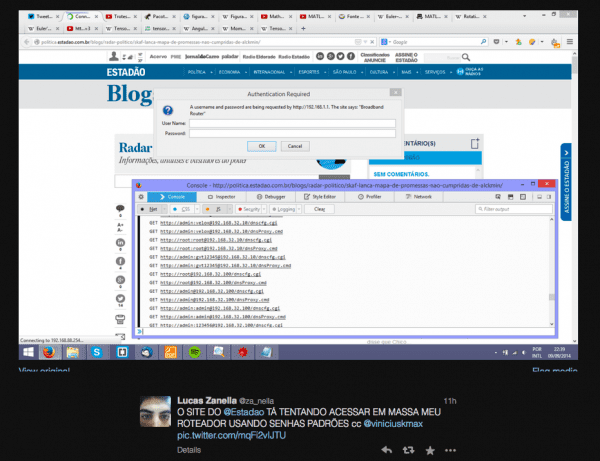 As you can see in the image, the payload was trying the user admin, root, gvt and a few other usernames, all using the router default passwords. Hours after being notified the website was still compromised, so we decided to dig a little deeper.